An Electronic Signature
for Every Need
Electronic Signature technology allows signing all kinds of documents with different levels of security remotely, in real-time, and with full legal effects, thanks to the certificate of evidence generated by each transaction.
Electronic Signatures are legally binding and cannot be repudiated. This is ensured by the combination of authentication and integrity.
In Euronovate Group, we offer three Electronic Signature modalities, depending on the security level required: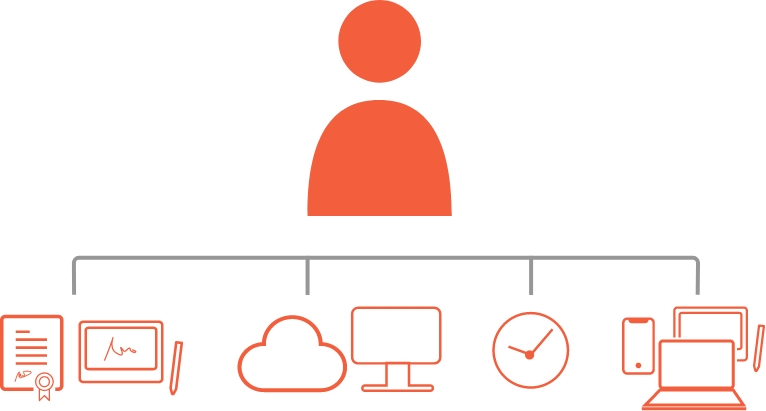 Providing e-Signing Solutions for ANY need…
Adopting Euronovate Group's Electronic Signature Solutions, you save time, speed up document approval, and streamline processes through the Electronic Signature.
Don't let distance hinder your business processes with a Electronic Signature. Business can be executed 24/7 from anywhere with the guarantees.
Electronic Signatures boost companies' productivity, allowing them to provide their clients with the most complete, updated, and safe solution for signing documents remotely.
By implementing this technology in day-to-day processes, companies will be able to achieve the "paperless office" model, which will bring savings in terms of archiving costs, and offer a more efficient organization of documents producing a lower environmental impact.
Electronic signature has different benefits: