Securely
Identifying Users
Digital Onboarding is an online process by which a person subscribes to a company or institution portal, then gains access to its products and services. After the user provides personal data, digital onboarding allows that person to be easily and securely identified.
Euronovate Group Solutions' Digital onboarding is more reliable since it analyses complex data and ID documents to prevent identity theft and fraud. The system integrates a video operator session to increase the onboarding process security. Our solution embraces three onboarding steps for the onboarding process.
Collect Quickly and
Securely Data from your
Customers in just 3 Steps
Euronovate Group's Digital Onboarding Solution collects data easily and quickly from your customers through AI-powered remote customer onboarding across all platforms.
Through mobile and server components, the solution is a ready and fully embeddable remote onboarding platform. We offer a multilevel process based on artificial intelligence. The system can authenticate and extract data from identity documents, verify identity using facial biometrics, detecting the liveness of an individual.
Data Collection.

ID Document Validation.

Biometric and Liveness verification.
With Digital Onboarding, you can offer not just a better place to interact with your organization, but a better way to get the best user experience:
Biometric & Liveness Verification
Euronovate Group Digital Onboarding Solution users scan ID documents from any device, before checking if it is genuine. The onboarding process can be defined as a standard or custom data collection step.
Our data collection system covers all customer needs by gathering any information, with the opportunity to include additional data from the candidate during the Onboarding Process.
That way, the collection of personal data is carried out:
Filling out manually a full customizable form.

Automatic Optical Character Recognition (OCR) of data contained in documents (such as ID cards, passports, etc).
TECHNOLOGY
OUR DATA COLLECTION SOLUTION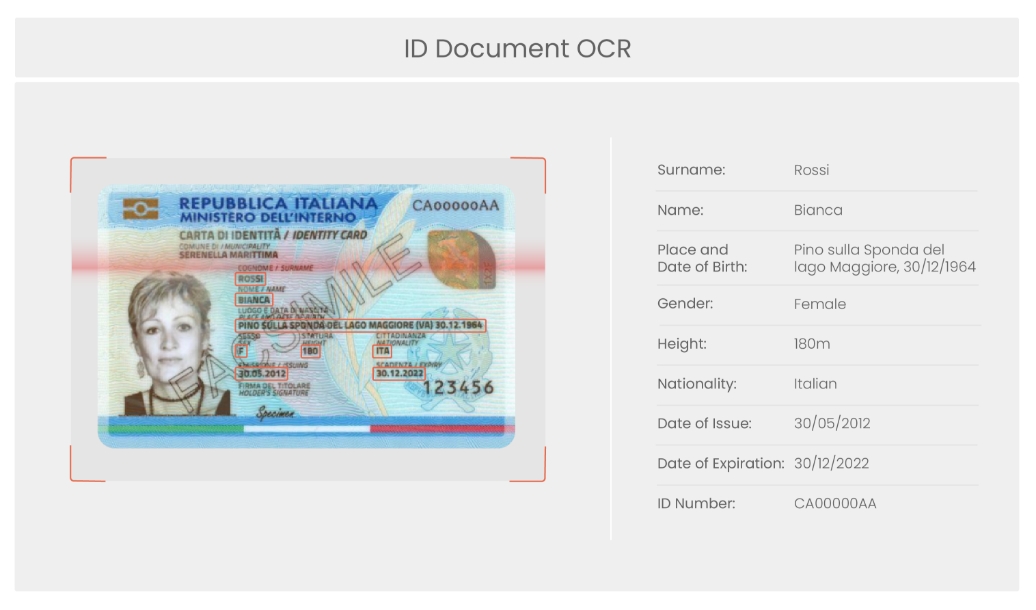 The solution permits automatically to match documents with known verified templates.
Euronovate Group's Document Verification hinders ID fraud attempts by AI enabling high accuracy improvements of our proposed solution.
Using a combination of human and machine learning fraud detection, our system protects your platform against document fraud attempts:
Counterfeit documents.

Camouflage documents.

Impostor cardholders.

Compromised documents.
It has additional verification, such as MRZ validation, which increases the reliability of the document verification system.
TECHNOLOGY
Liveness detection is a technique used to detect a spoof attempt by determining whether the source of a biometric sample is a live human being or a fake representation. Euronovate Group's technology allows:
Layering your digital identity verification at onboarding by Euronovate Group's facial biometric identification.

Face matching is automatically verified by combining a person's ID with their physical biometrics.

The solution can be tailored to onboarding needs.

Liveness detection checks if the person is real and alive.
TECHNOLOGY