The Solution for all signing needs
nebulaSIGN is a signature workflow management solution that guarantees the security of document signature by its users on the move, to provide the ability for employees, clients or collaborators, to sign and approve documents from any device through digital signatures or Qualified Digital Certificates.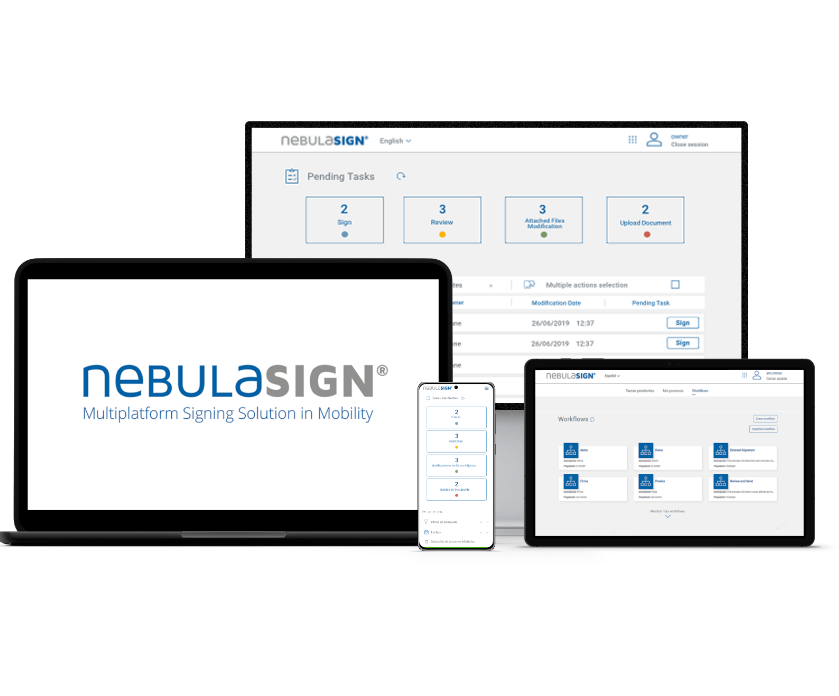 Signature Workflow Management
nebulaSIGN gives organizations the control of the document signing process. Saving time and streamlining document approval, knowing at any time which document, for whom, when, and how it has being signed.
Through a simple and intuitive SaaS Platform, the configuration and definition of signature processes are managed with security and legal compliance, organizations are able to view the status of existing documents, create new workflows, access and download signed documents at any time, from anywhere, through any device.
Legally compliant Digital Signatures for your Organization
To protect documents signatures and stored data, nebulaSIGN complies with European and United States regulations, offering the highest levels of security when signing documents with legal guarantees ensuring the integrity of the document and its non-repudiation.
nebulaSIGN complies with the following regulations:
eIDAS:

European regulation that aims to establish a common legal framework on electronic identification and trust services for electronic signatures and transactions for an European single market.

General Data Protection Regulation (GDPR):

European Regulation for data protection and customers privacy.

eSign & UETA:

United States Regulation for the use of electronic records and signatures, both federally and for individual states.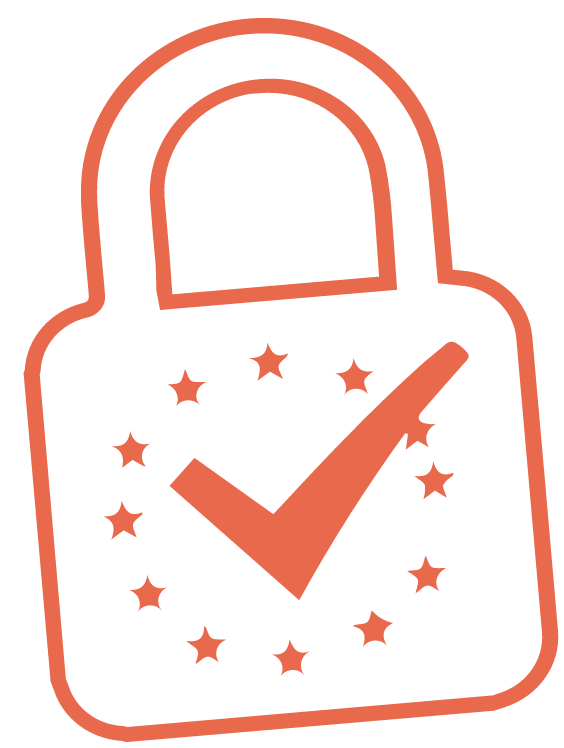 Compatibility and Distribution
Operational via Internet or Intranet.

Compatible with iOS smartphones and tablets.

Integrated with OTP or directory authentication.

Easy distribution (BYOD based).
Workflow
Customization
Revision of the document.

Watermark.

Notification when the document is being signed.

Description when a signature is rejected.

Modify attached documents.

Co-signatures.
Signature Security and Legally
Encrypted document transference.

TimeStamp.

Signature Audit Log.

Access to the platform through multi-factor authentication.

eIDAS, UETA and eSign compliant.
nebulaSIGN Signature Options
Digital Certificate

for the organization.

Digital Certificate or Handwritten Signature with biometric control

for employees or clients.

Option to sign with

digital certificates not installed on the device.

Signature

consent with Password.

Multiple signatures

by OTP.

Bulk Signing.
Signing option for

external users.

Handwritten electronic signatures

(digitized signature) integrated into PDF documents.

Sign through the

user's digital certificates stored centrally in

nebulaCERT platform.

Option to sign with

third-party certificates orissued from our Certification Authority

vinCAsign.

Automatic signature in PDF

files.