ENMedicalSign is an easy, effective and complete signature solution to digitize documents, allowing the census of patients and the digitalization of numerous health documents. It simplifies signature processes of personal informed consents, gives the possibility to take pictures of the patient and to include digitalized documents in medical dossier.
The solution includes an Android tablet implemented with a graphometric signature software specifically developed for the medical industry.
ENMedicalSign also provides a legally compliant conservation service operated by a Certification Authority.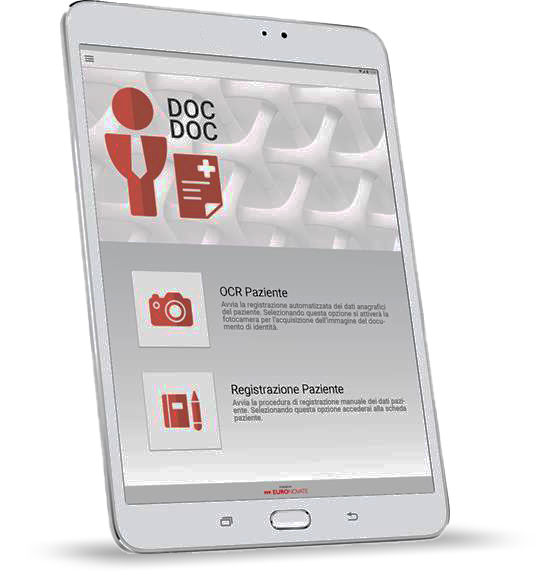 1 App… 3 Processes
ENMedicalSign, with a simple paperless process, streamlines patient registration, identity verification, medical records signing process and safe storage of medical documents in digital archive.
Customer Identification

The App captures the patient's ID documents (ID card, Passport, etc.) and automatically fills the registration form with the patient details through OCR Technology.

Signing Medical Documents

Medical Documents, such as patient informed consent, are easily signed with Advance Biometric Signatures, providing legal compliance to the signing process based on the patient's biometrical parameters detected from the signature on the tablet.

Digital Storage for the medical documentation

Possibility to save, keep and archive the documentation signed by the patient on a certified cloud saving printing cost and storage space.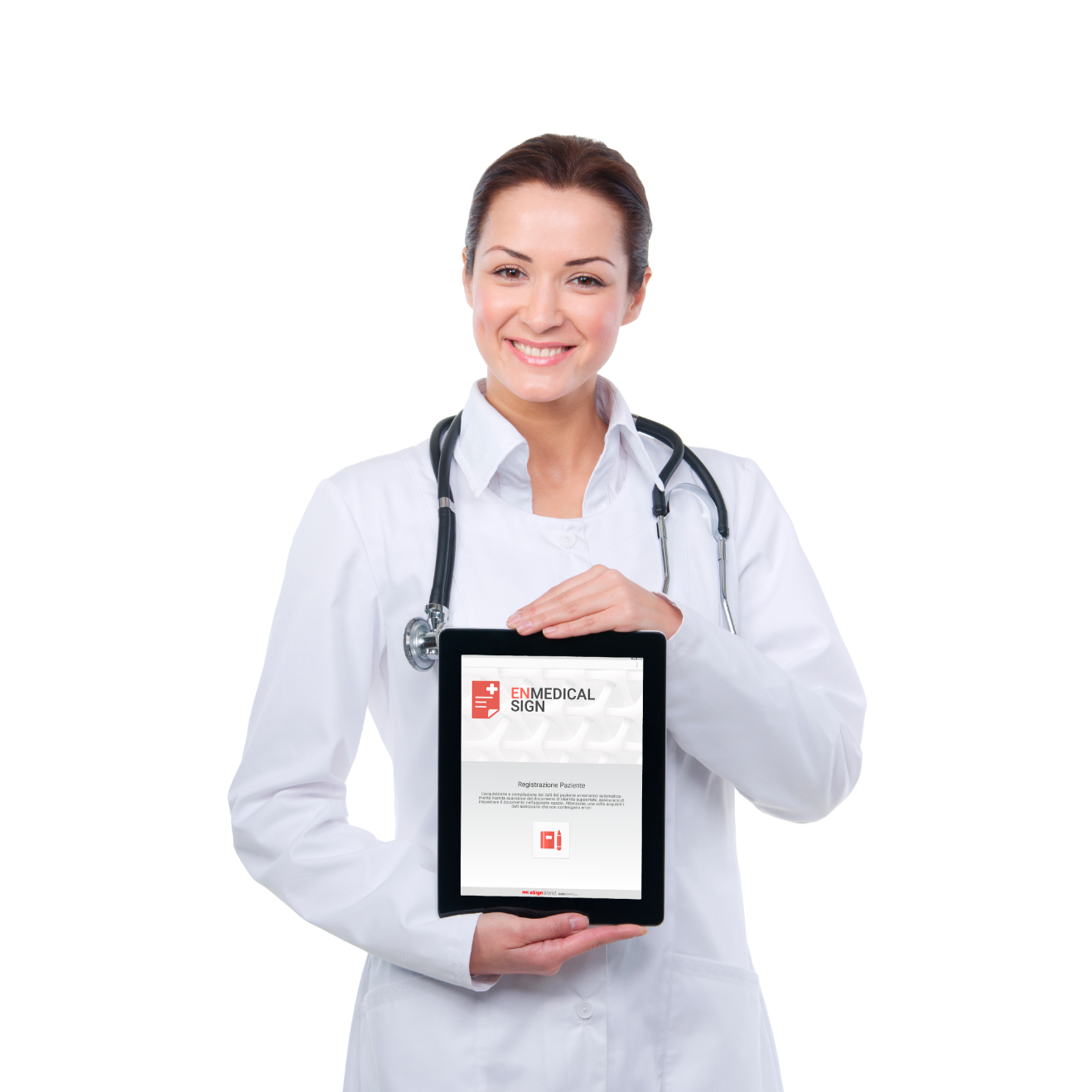 Optimizing Patient Records Management
ENMedical Sign gives doctors the possibility to take pictures of patients details, adding digitized documents in medical dossier, through the following workflow:
The all-in-one solution for healthcare comes with:
Biometric Signature Software
Documentation & Solution Certification