The new Educational model
ENSIGN 11 edu is a plug and play tablet to teach, learn and share live educational content in real-time. An essential tool for teachers and students remote learning needs and an advantageous classroom aid that puts the power of sharing at your fingertips.
Our tablet has been designed and developed to offer an extremely compact device with great stability, a 10" display screen that makes it ideal for writing while providing excellent legibility. With direct connection to a PC or Laptop ENSIGN 11 edu will mirror content or become a second screen on which to write, draw and display live content with other users.
The perfect e·Learning tool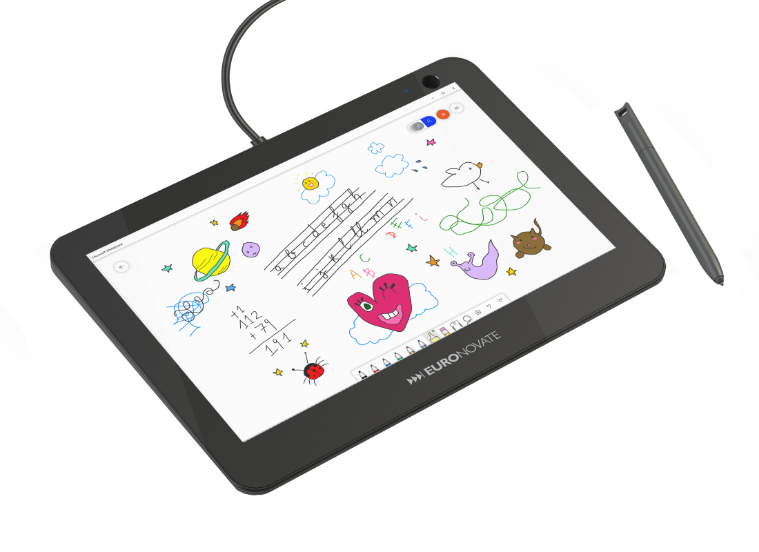 ENSign11 edu tablet is fully adaptable and compatible with Windows 10 systems. It works as a second screen on which it's possible to create, write, draw, and display customizable multimedia contents (tutorials, video clips, slide shows, web pages, online lessons) in real-time that will be automatically shared through videoconference.
Compatible with the most popular applications…
Present to students, teachers, clients and colleagues…
Biometric Signature provides business with the many benefits: